SELLER COMMENT
Emma is an exceptional professional. We chose her to sell our home based on her market performance and other client reviews. She did not disappoint! In fact, she blew away all expectations. She is extremely knowledgeable, hard working and very easy to work with. She made our home stand out above and beyond the competition and as a result we sold quickly and we are extremely pleased with the outcome. She has our highest recommendation for anyone looking for a superstar realtor!
Brooke .
Seller Comment received on 12/13/2019
Transaction Details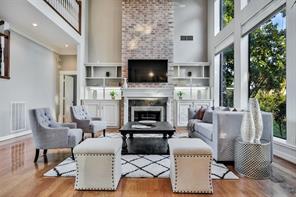 Timberlake
$420,001 - $482,000
4 Beds
4 Full Bath
3690 SQFT
Survey On 12/13/2019
Contact Emma Dow
About Client Experience Rating
Clients whom you have represented as their buyer or seller agent will be able to rate you. You will receive an e-mail following a transaction and be asked to provide your client's e-mail address so that we may send them an invitation to take the Client Experience Rating survey. Agents should not be able to add Client Experience survey unless they acted as a sub-agent or a buyer agent. Listing agents may be not be rated by the buyer unless they represented the buyer.
Competency
Explained the process clearly, ensured paperwork was correct, used technology efficiently, negotiated effectively, exhibited attention to detail, represented and protected my interests.
My Experience
Understood my needs, gave me personal attention, made me feel valued as a client, was on time and prompt. I would recommend this REALTOR® to a friend or colleague.
Communication
Updated me regularly, responded in a timely manner, communicated with me in the way I wanted.
Market Knowledge
Exhibited knowledge of the real estate market, the neighborhood and community