BUYER COMMENT
I would highly recommend Lily Jang to anyone needing an agent in the area. As a first time home buyer I had many concerns about the process and Lily was there every step of the way answering all of my questions and providing great advice. I selected Lily as my agent because I felt she was very easy to talk about my wants and needs in a new home. She maintained excellent communication throughout the process accommodating my busy schedule, consisting of shift work over 65 hours per week. Since I'm not always available for phone calls she courtesy copied me on every email and text me during the day to make sure I was aware of updates on our transaction. Within days of working together she found me a beautiful house that was everything I wanted plus more and drove 40 minutes in the rain to show me the house on my only day off because she new it would sell fast. Thanks to her advice and negotiating skills we were able to beat out multiple offers and close on the house about two weeks later. It's like a dream come true because I ended up with a better house than I ever expected in a great area Thanks to Lily going above and beyond throughout the entire transaction. She didn't disappear after closing day and has made herself available to answer additional questions so I couldn't ask for a better agent.
Deshawn .
Buyer Comment received on 09/04/2019
Transaction Details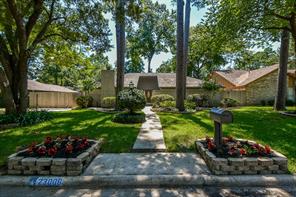 Squirrel Tree
$185,001 - $215,000
3 Beds
2 Full Bath
1824 SQFT
Survey On 09/04/2019
Contact Lily Jang
About Client Experience Rating
Clients whom you have represented as their buyer or seller agent will be able to rate you. You will receive an e-mail following a transaction and be asked to provide your client's e-mail address so that we may send them an invitation to take the Client Experience Rating survey. Agents should not be able to add Client Experience survey unless they acted as a sub-agent or a buyer agent. Listing agents may be not be rated by the buyer unless they represented the buyer.
Competency
Explained the process clearly, ensured paperwork was correct, used technology efficiently, negotiated effectively, exhibited attention to detail, represented and protected my interests.
My Experience
Understood my needs, gave me personal attention, made me feel valued as a client, was on time and prompt. I would recommend this REALTOR® to a friend or colleague.
Communication
Updated me regularly, responded in a timely manner, communicated with me in the way I wanted.
Market Knowledge
Exhibited knowledge of the real estate market, the neighborhood and community